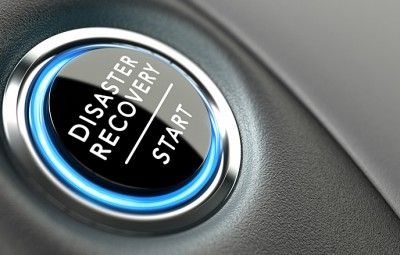 Is Your Business Prepared if a Complete Disaster Strikes?
Just for a moment think about this; you leave work at the end of the day like any other day, battle the traffic home, and have a nice relaxing evening with friends. You know you have a major project due by week's end for a customer and you are just about done putting the finishing touches on it. You're feeling pretty good as you call it a night and go to sleep. At 5 A.M. you get a panic stricken phone call from one of your coworkers saying your entire building is engulfed in flames. What do you do?
Disasters are not limited to just fires. In this scenario, your reaction is one of two; a sickening feeling of doom as you just realize your entire business is going up in smoke OR one of concern that everyone is safe and that your completely customized Disaster Recovery Plan is safely at your house and you and your entire staff know exactly what to do next. A Disaster Recovery Plan (DRP) is a comprehensive set of documented processes and procedures in place to keep your business operational in the event of a disaster. It is much more than just a plan to recover data or outline what the IT department is going to do to restore functionality.
No one can predict if or when a disaster will strike but everyone can plan how their organization will respond when one does. If you are not prepared with a customized DRP, contact RTS to schedule an appointment to begin the process of developing the one plan that will save your business.