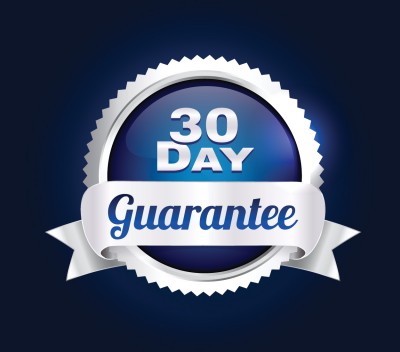 Our Guarantee, Your Peace of Mind
RTS unconditionally guarantees the work performed by our certified technical staff for a full 30 days from the date of your appointment.  We're not happy unless you're happy.
*In the event that services are rendered as the result of a Virus or Spyware, we guarantee your computer will be returned to working order, connected back to the Internet, and demonstrated to you that it is working properly again.  Because of the nature of Viruses, Spyware, and other malicious programs, we do not want to mislead our clients into believing that such repairs are permanent.  Therefore, we cannot extend the guarantee beyond the date and time of the conclusion of the technician's service appointment.
**For all Data Recovery appointments, RTS will make all reasonable attempts to recover your data. Data Recovery success for a failed hard drive relies on the drive having no severe physical damage including water, fire, extreme heat, or controller card port shortages from power surges.  In the event that our reasonable attempts to recover your data fail, we can offer your more extreme measures which may include shipping the drive to a service specializing in dismantling the drive to access the physical disc platters.