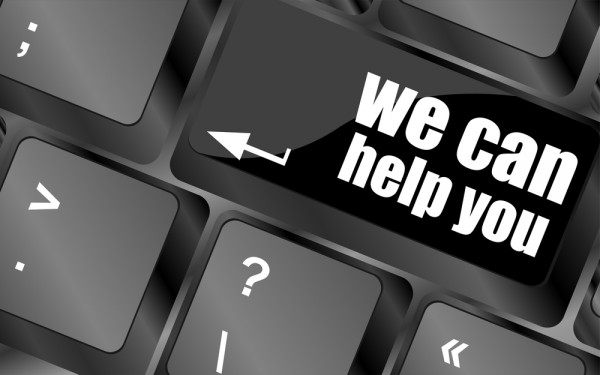 Please click on any of the services below to expand the service and read the full description.
Network Support - If you have a Firewall, Wired or Wireless Router, VPN or Switch, RTS offers a
wide array of services including new network setup, existing network and device maintenance, complete configuration for optimized security of your entire business operation, and seamless replacement of broken or aging equipment. Don't let your network stop you from doing business. Let the technicians at RTS keep your business moving forward.
Hardware Repair & Troubleshooting - All hardware breaks at some point and RTS has
expert technicians ready to diagnose and troubleshoot any hardware related issue you may have. If it can be repaired, we will take care of it for you. If it cannot be repaired, we will present you with options so you can make the best decision possible.
Hardware Upgrades/Replacement - Is it time for new Hardware or equipment and you're not sure what to buy
or how to transition to new equipment? RTS will explain all of the options and handle the entire upgrade/replacement process taking the worry out of replacing aging or no longer supported hardware
Virus Removal - If your computer has slowed and your current
Spyware/Malware Removal - Are you getting pop-ups? Has your home page been changed
Disaster Recovery Planning - Are you ready in the event of a disaster that knocks out your business location? If you are not prepared with
a complete, fully customized Disaster Recovery Plan, you could be out of business in a matter of days or weeks. Backing up your data is only a small part of being prepared for worst case scenarios. RTS will analyze your business and help your team create a Disaster Recovery plan. The plan will identify the role of your personnel in the event of a total loss minimizing the chaos of an on-the-fly response costing you, your clients, and your employees, lost wages and ultimately your business. Don't become one of the over 40% of all small to medium sized business that either never reopen after a disaster of are out of business within 2 years after a disaster. Contact RTS today and get your fully customized Disaster Recovery plan in place now!
Data Recovery - Whether it is recovering data from a backup or recovering data from a failed hard drive
Data Transfer - Need to move data from one computer to another? Let RTS
take the worry out of the process. We will migrate your data and validate the integrity of the move once completed, ensuring your protection from possible data loss.
24 Hour Emergency Support - For all of our customers covered by one of our annual agreements, RTS guarantees
24 hour emergency onsite or remote service 365 days a year. If you are interested in our emergency support please see our listing of Service Plans.
Consulting Services - For the RTS team, consulting is all about listening to the customer and making the best
recommendation based on your input. Everything from mission critical IT decisions down to "How do I do this?" or "Is this right for our company?", we will address all of your concerns, help guide you to the best approach and then be there every step of the way so you are completely satisfied with the outcome.
Project Management – IT Project Management is all about overseeing the life cycle phases all projects require. Whether it is network upgrades, software development,
virtualization and cloud computing, hardware replacement and installations, or simple IT Services implementation, the RTS Team will be there to help you through the Initiation, Planning, Execution, Controlling, and Closing phases of your unique project..
Smartphone / Tablet Integration - Got an Iphone, Ipad or Andriod tablet but are unsure how to make effective use
of the device in your daily business environment? RTS will work with you to identify and implement as many areas of operation as possible for using your non-Windows device.
Printer Diagnostics & Support - From paper jams to ink cartridge changes, to setting up or networking
a printer or even deciphering a mystery error code, RTS can help you maintain and manage your printer needs.
Individual PC Optimization Tune-up - Along with Viruses and Malware, Windows can get very slow
over time if the software is not maintained. RTS will optimize your PC for peak performance and clear out all of the junk that accumulates over time giving your computer new life and improved performance.
Desktop Software Diagnostics & Support - Are you considering an Operating system upgrade? Having a problem with
one particular program that just doesn't want to run correctly? RTS will analyze the situation and propose a solution.
Single and Multi-site coverage - If you have more than one location RTS will support you at all of them
under one agreement. No need for separate service contracts or multiple billings. RTS will keep things simple and straight forward across all of your operations.
License Management - Are you running legitimate software that you purchased and own? Do you know where
those license key codes are? If you're unsure then let RTS help you organize your licenses and ensure you are running full, legal, licensed versions of your software registered in your company's name. It is vital you produce all of your in-use software licenses if you are ever audited.
Audit Compliance - Do you know the BSA (Business Software Alliance)? If you are running illegally licensed software
, you run the risk of meeting them in the worst possible way. The Business Software Alliance is an industry trade group who has no independent law enforcement authority but rather derives its power of attorney through its members such as Adobe, Symantec, Microsoft and other powerful software companies. The BSA encourages employees to become "whistleblowers" on their employers who they think are running illegally licensed software. Buying legitimate licensed copies of software after the date of the BSA notification that your business is being investigated, will not spare you from the BSA. The time to act is now to prevent unnecessary legal fees, fines in excess of $100,000.00, and a protracted 12 to 18 month legal resolution process and potential embarrassment within your industry. RTS will inventory all of your software, ask for proof of purchase statements or invoices and if a legitimate license cannot be produced, we will help you acquire the license and get it installed before it becomes an issue.
Server Support - Servers are the workhorse of your operation. When things are good, they run great but when your server has a bad day
, everyone has a bad day. The RTS technical staff is here to handle anything and everything your server has to throw at you. Complete crashes, data loss, slow performance or configuration issues are no problem for RTS. We support Small business server versions as well as Server 2003, 2008 and 2012
Email troubleshooting - Regardless if you are running your own exchange server or getting your email from a hosted solution, everyone has email problems
once in a while and sometimes daily. No matter if you are using Outlook or another email client, RTS can resolve the issue and make reading email enjoyable again. RTS Supports Outlook 2003, 2007, 2010, 2013 and mobile email solutions.
Remote Desktop Support - For all of our customers covered by one of our annual service plans, RTS remote service desktop and server support covers
Cloud-Based Data Backup & Restore - Performing a local backup of your data in your office is good practice. Using an encrypted cloud-based backup solution
is better. You never forget to run the backup, remove copies of it from the building, risk losing an external hard drive or disc, and fulfill a key component of the RTS Disaster Recovery plan.
TPA / Vendor Management – RTS will handle the day to day dealings with any of your technology vendors on any
issue you have from orders, follow-up tacking, RMA's, obtaining pricing proposals, or anything else you need managed from a third party technology vendor.