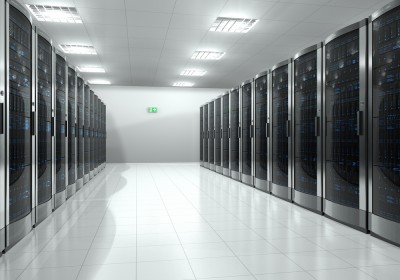 The following outlines the features and capabilities of our managed hosting environment. We have put together best-of-breed technologies and services to meet the most demanding Internet and IT applications.
Our Data center is a Tier 4, SSAE16 Data Center
What does it mean to be a Tier 4 Data Center?
A Tier 4 data center is an enterprise class data center tier with redundant and dual-powered instances of servers, storage, network links and power cooling equipment. A Tier 4 (AKA Level 4) data center's is the most advanced type of data center tier where redundancy is applied across the entire data center computing and non-computing infrastructure meaning it provides end-to-end fault resistance by deploying and maintaining entire data center infrastructure duplicates. It is the last level/tier of data centers introduced by the Uptime Institute.  As an enterprise class data center, our Tier 4 data center guarantees 99.99 percent uptime throughout a calendar year.
Our systems and servers reside in a high-end, top-of-line secure data center in Philadelphia, PA.  The data center has multiple security access points, redundant power sources, dual inline UPS systems and a backup generator with an 1800 gallon capacity.  This means your service will be reliable, 24 hours a day, 7 days a week, year long.
Our datacenter provides our customers with several major advantages which are:
Dual OC-12 (622Mbs each) Connectivity by Intermap
Dual OC-48 (2.5Gbps each) Tier 1 Peered Connectivity
Dual OC-48 (2.5Gbps each) Connectivity by Cogent
Best-in-class facilities
7 x 24 by On-Site Staff
7 x 24 Secure Customer Access
CCTV monitoring
Entrance requires Card Key, PIN and Biometric Access (secured with Man-Trap)
N+1 fully redundant power, AC and telephony
VESDA Early Warning Fire Protection and Suppression systems
We provide the following features and benefits with our hosting services:
Reliability – Greater than 99.9% uptime
Spam Filtering – Blocking unwanted mail from Internet users
Virus Protection – Message Scanning to prevent virus outbreaks in your company
Data Protection – Mirroring and Daily Backups with storage in secure vault
Performance – Multi-processor servers with large memory handles many users
Redundant Server Architecture – Prevents unnecessary downtime
Microsoft Certified Engineers
Microsoft Certified Partner
24×7 Monitoring of Servers and Services
Tier 1 low-latency Internet Connectivity
24 x 7 Monitoring of Servers and Services with Alerts
Cisco PIX and Microsoft ISA Server Enterprise Firewalls
Secure Data Center Facilities
Our data center locations provide you with N+1 redundancy and high-security. This means that every system is duplicated for service availability when there is a failure.
To enter Our facilities, you need to have possession of a card-key, as well as a PIN. Once these two requirements have been met, a bio-metric hand scanner checks your palm (primary data center) or fingerprint (Sungard data center) , and if these tests are successful, you are allowed access to the facility. At Sungard, authorized individuals must request a site access code prior to arriving at the facility. If you cannot provide an access code, you are not allowed access to your space. In addition, CCTV video surveillance equipment is used throughout the facilities.
Other than security, the most important part of any data center is redundant power, environmental control and Internet connectivity. Both facilities have more redundancy and Internet connectivity than any of our largest customers. For example, both employ a Liebert power distribution unit that accepts a feed from two separate power grids in the city of Philadelphia, where each grid is fed by a unique sub-station. These facilities are able to survive an entire grid failure. Should a power failure extend beyond this, their dual-in-line UPS systems can power the entire facility until generators can begin making power. This system is backed up by generators located outside the building which can generate power for an indefinite period of time. All environmental and fire suppression systems are redundant as well with an air sampling system (VESDA) that can detect any sign of smoke within 20 feet of origin, anywhere in the facility. All systems are N+1 redundant.
Finally, the connectivity from both data centers to the Internet is some of the best in the industry. At Switch and Data, we take advantage of connectivity services from a company called Intermap. Our uplinks to the Internet consist of two (dual) Intermap provided OC-12 connections, which are rated at 622Mbs each. This provides us with almost unlimited burst ability. Intermap has some of the lowest latency routes found today. Their secret is the cross-meshing of connections with all of the Tier 1 providers (e.g. AT&T, Sprint, UUNet) and out of all possible choices, always choosing the least latent route. Our latency averages less than 40ms within the United States, less than 80ms from Europe and less than 100ms worldwide.
At Sungard, we have access to a direct peering arrangement provided by Sungard, which connect to ten (10) different Tier-1 carriers, similar to the ones previously mentioned, including Intermap. This provides more redundancy due to the direct peering, with slightly more latency, than Intermap. Intermap performs more route optimization than Sungard-provided connectivity. Sungard optimizes for load-balancing across carriers, whereas Intermap optimizes for performance.
Meshed Network Infrastructure
Our network consists of numerous levels of redundancy and the capability to scale as needed. Our uplink to the data network is comprised of two gigabit ports which are connected to a pair of Cisco Catalyst 6509, carrier-grade switches running HSRP (Hot Swappable Routing Protocol). Should one of our uplinks fail, we have failover to the remaining, working uplink. Our Internet-connected switches are made up of Cisco 4000 series units that are cross-meshed with Intermap's switch, for maximum reliability. For customers hosted at our Sungard facility, we have mirrored Cisco 4000-series switch cross-connected with Juniper carrier-grade switches.
Our security perimeter consists of a mirrored pair of Cisco PIX 520 firewalls configured in an active/passive arrangement. If one of the units were to fail, the network stays running so you can continue to serve your clients.
Tier 1 Connectivity – Experience the Intermap Difference
Internap is the Internet's premier peering partner to all Tier 1 backbones on the Internet. Because Internap only interfaces with Tier 1 providers such as UUNet, Sprint, AT&T, Level 3, Verio, Cable & Wireless, to name a few, our data center is able to provide its customers with ultra-low latency, scalability, performance and reliability, 24 hours a day, 7 days a week.