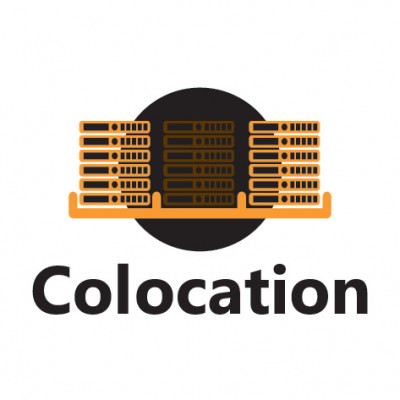 Co-location & Managed Servers (Yours or Ours)
RTS offers premium data center space and managed services, providing high-performance as well as security for your application or servers. Our data center offers superior environment controls, redundant power, redundant network switching and Internet connectivity which allows burst speeds of up to 100Mb/s (Megabits per second). Couple that with sophisticated managed services such as monitoring, backups, custom firewall configurations, server management, server troubleshooting and application development services, and you have a complete solution.
Rackspace: Entire managed cabinets or a 1U server
No large commitments: as you grow, we grow with you
Managed Servers: RTS can provide servers for your business or we will manage your existing servers and treat them like ours
Managed Applications: We manage Microsoft Web/SQL Servers, Exchange Servers, Linux and UNIX Servers
24×7 Support: By phone or email, we are always available to support your systems and servers
Superior Uptime: We offer 99.99% uptime for network services and 99.9% uptime for servers, web hosting and email hosted by our data center
Premium Carrier Bandwidth: Our ISP, InterNAP, provides the lowest latency and highest performance resulting from peering with only Tier 1 carriers
RTS offers premium co-location and managed services for a variety of platforms and applications. We have put together a solid, secure and reliable set of services to meet the demands of any application or hosting requirement. We utilize premium Tier 1 Internet connectivity coupled with high-end networking components and secure datacenter facilities to give our customers best-in-class service.
A high-level overview of our Co-location and Managed Services include:
Managed Windows and Linux Servers
Managed Data Storage Facilities
Managed Microsoft Exchange Server
Managed Microsoft SQL Server
Managed Windows SharePoint Server
Managed Windows Clustering Services
Managed Web Servers
Windows, Linux and Unix Administrators
ASP/ASPNET/JAVA/C/SQL Web Developers
Tier 1 low-latency Internet Connectivity
24 x 7 Monitoring of Servers and Services with Alerts
Cisco PIX and Microsoft ISA Server Enterprise Firewalls
Redundant Server Architecture
Disk-to-disk Daily Backups with off-site storage available
Customer Driven Services
Rack space available in 1U increments
Here is an overview of server management services:
Our data center has years of experience managing Microsoft and related environments. It is this enterprise background, and applying best practices from our corporate customers that make us unique. We have been able to achieve service level availability metrics of 99.9% plus, without the use of Windows Server clustering, and 99.99%+ with clustering services. This is mainly due to our sophisticated but simplified approach to server configuration and management.
We have expertise in managing SUN Solaris and RedHat Linux environments for web, messaging and database applications.  We also support a complete hosting solution, cPanel (see www.cpanel.net for more information) on RedHat Enterprise Servers.
Our data center institutes many best practices in managing servers. We start by securing the internals of the server environment, such as making it resistant to attack from the outside, prohibiting users from unauthorized access to the servers, restricting permissions, understanding the nature and usability of the customer application and making the appropriate adjustments or implement additional needed security measures.
In addition, we perform account auditing and server log reporting. We enable security logging to keep track of users logging on and off of the system as well as any attempts to access resources outside of their scope. The last procedure to protect the servers from the Internet is server services on the external facing network are disabled and firewall rules assigned to it. The customer has a choice between Microsoft's ISA Server or Cisco's PIX 520 Enterprise firewalls protecting their servers.
From a server perspective, we run primarily the Dell PowerEdge line of servers. Mostly all servers are either dual our quad processor machines with 1-4GB of RAM, RAID 1, RAID 5 or both, dual network cards, dual power supplies and 24×7, 4-hour response from the manufacturer. As a result, we have been able to achieve over 99.9% uptime for server and hosted services. We currently manage over 15 TB of data, which is backed up to SAN (Storage Area Network) attached, Network Attached Storage (NAS) Servers and select data is backed up to tape for off-site storage in a secure vault. Primary customer data resides on local-attached storage or EMC/Clarion SAN-based storage.
Data Backup Services – Powered by eVault
For the most reliable and efficient backup solution, our data center turns to eVault InfoStage®, eVault's premiere backup solution for servers.
eVault InfoStage provides the following advantages for backing up your servers:
Backups are sent to a disk-based-vault
Backup sets are stored in encrypted format (128-bit)
Only the data that has changed is backed up (block level changes)
Every backup is a full backup for an easy restore process
Select data can be moved offsite
Agents support Windows, Linux (various versions) and Solaris