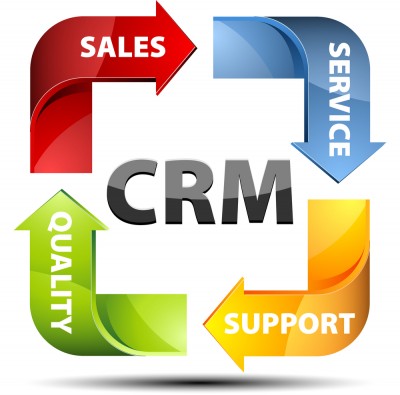 Try our Hosted CRM with a FREE 30-day Evaluation
We want you to be sure you experience all the benefits and capabilities of Hosted CRM.  We give you 30-days to try it and see if you like it.  We are sure you will, so we provide the same level of support during the evaluation as we would if you were a customer.  Try it today!
Our Microsoft Dynamics Hosted CRM provides all the benefits of an in-house Microsoft CRM solution without the burden and cost of additional support staff and equipment. We handle all of the complicated technical details so that you can focus on what's really important, managing your organization. Our Microsoft CRM Hosting allows you to take advantage of a robust CRM solution with a powerful sales, customer service, and marketing modules in one package to bring your organization to the next level.
Microsoft Dynamics CRM integrates with your Microsoft Office programs including Outlook and Internet Explorer to offer a robust customer relationship management tool to rapidly improve your marketing, increase sales, and better customer service relations.
Hosted CRM Features and Benefits
Microsoft Dynamics CRM 4.0 is a fully integrated customer relationship management (CRM) system. Dynamics CRM gives you the capability to easily create and maintain a clear view of customers from first contact through purchase and post-sales.
Marketing Features
Segment customer lists into distinct benefit groups and then market to one or more of the identified segments using a workflow-driven model. With Microsoft Dynamics CRM, your marketing professionals can leverage tools for:
Customer segmentation
Campaign planning and execution
Data extraction and cleansing
Marketing/sales collaboration tools
Information sharing portals
Sales Features
Access a complete view of customer data online or offline, and leverage tools that enable your sales professionals to get real-time access to leads, identify cross-sell and up-sell opportunities, and close more deals, faster. Microsoft Dynamics CRM provides:
Lead and opportunity management
Account and contact management
Territory and sales quota management
Forecasting and sales analytics
Mobile device access
Quick access to products, pricing, and quotes
Customer Service Features
Respond faster to customer service issues and empower your service organization to anticipate, address and deliver consistent, efficient customer care that contributes to long-term business profitability. Microsoft Dynamics CRM provides functionality for:
Account and contact management
Case and interaction management
Incident routing and queuing
Product and contract management
Knowledge-base management
Service scheduling
Workflow across teams and groups
Service reporting and analytics
Mobile CRM Options
You can access your Outlook information wirelessly, 24 hours a day, seven days a week.  We support Exchange ActiveSync, GoodLink and Blackberry devices.
Wireless CRM Options
Microsoft Dynamics CRM Mobile is a portable solution to access your CRM information from your mobile devices including Blackberrys, iPhones, Palm devices, and Android phones. You can have all the sales, service, and marketing information in your hands anywhere and anytime. Anyone with a customer relationship management system knows that having your business practices and technologies integrated provides enoramous benefits and less headaches. Using Microsoft Mobile CRM, you can have the same access to your database as you already do with Exchange email to make real time updates.
Using Mobile CRM, your company moves smarter and faster with new data entered throughout the day and available to your marketing, sales, and support team in real time rather than having to reconcile databases at the end of the day, week, or month. Your sales team can quickly access customer information on the road, your marketing team can generate dynamic promotions, and your support team can be informed of emerging problems immediately.
CRM Hosting Pricing and Pricing Examples
Here are the various plans available to you and evaluate the cost of a Hosted CRM solution for your organization.
CRM Hosting Itemized Plans – All costs are monthly
| | | | |
| --- | --- | --- | --- |
| Plan | # of Users | Storage-Database | Cost Monthly/Yearly |
| Bronze | 1-9 | 1GB Storage | Call For per user Pricing |
| Silver | 10-24 | 2GB Storage | Call for per user Pricing |
| Gold | 25+ | 5GB Storage | Call for per user Pricing |
Additional Options:
Additional Storage: Pricing is per GB
Custom Quotes and Plans for more than 50 users Available