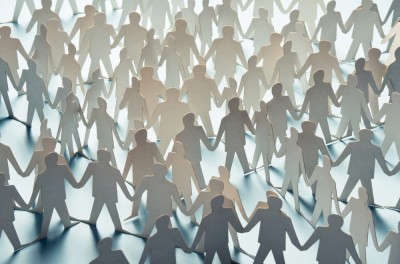 Microsoft Lync is an enterprise-ready unified communications platform. With Lync, users can keep track of their contacts availability, send an IM, and transfer files all within a consistent, familiar interface with full integration into Microsoft Office.
Here are just some of the features Microsoft Lync has available to you:
IM & Presence

Microsoft Lync 2010 gives users real-time presence information including photos, user availability, location, and enhanced instant messaging (IM) to help them connect more efficiently and effectively. 
Office Integration

Lync was built to work hand-in-hand with Microsoft Office for a consistent experience.
Secure File Sharing

Lync allows you to securely connect and transfer files to your colleagues with ease.
Mobile Apps

Lync 2010 Desktop client is available for both Windows and Mac along with mobile versions for Windows, iPhones, iPads, and Android devices in their respective app stores.
Audio and Video Conferencing*

Lync allows you to do audio and video chat with one or more people with the click of a button.
Custom Company Policy*

Based on your company needs and policies, we can tailor Lync to enable or disable different features on a per users or company wide basis.
* Features are for paying premium Lync customers only
Lync comes free with Exchange Hosting mailboxes! We can also provide Lync only for non-Exchange customers.