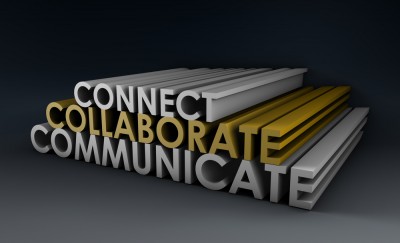 SharePoint 2013 Server Hosting
Windows SharePoint Services (WSS) is a web-based collaboration tool that allows organizations to publish and share information quickly and easily.  Now you can easily create a site that serves as the central repository of all project information and much more.  SharePoint is designed to significantly improve the way your team manages information and activities, discusses projects, shares & manages documents, manages Calendars and Tasks as well as provide a Customer or Employee Portal.  SharePoint also makes for a great file server on the web.  The document storage feature of SharePoint is one of the most powerful allowing Full-text Indexing to enable searches for documents and the ability to search for documents from Microsoft Office and even Adobe PDF files.
Some SharePoint features include:
Customized Web Portal for your organization
Have a central location that employees can use to access internal company information such as policy & procedures, sales information, and more. It is like having your own private Intranet.As an example, your site name could be: http://portal.yourdomain.com.
You are able to store documents of any kind, maintain calendar information, tasks, to-do lists or create a knowledge base for customer service or sales staff.
Exchange documents and files
Using your browser or Microsoft Office,  you can open, save and edit documents directly from your SharePoint site. This makes publishing information in document form very easy for any user. In addition, there is a "check-in" and "check-out" feature that tells users that a document is being used by someone else, and whether it is available for editing.
Full-text Search Capability Throughout your Site
SharePoint indexes your entire site, including any sub-sites that you create, so if you are looking for a specific document, you can use key word searches to easily locate it.
Secure access using SSL and private user passwords
You can use our shared SSL certificate to connect to your site (https) so all of the information you exchange with the site is encrypted. This means no one else can read the information. In addition, for your users to access the SharePoint site, they need a username and password. Unknown users from the Internet will not have access to your site.
Track Projects and publish company information
See more under Examples of Using SharePoint.  SharePoint can be used as a basic project management tool or to keep track of any processes going on in your organization allowing timely information to be made available to employees.
Make information available to Partner organizations easily
Do you work with Partners that need access to limited information? You can limit what users are able to access in SharePoint. You can provide Partners access with a login to a limited portion of your site where you have made specific information available to them. It can be done securely so it is still private.
Examples of how you can use SharePoint
Web Portal
Keep everyone in your company organized and up-to-date with the latest information, both internal and external
Fileserver
Does your company have multiple locations or have many people working from home with limited remote access capabilities? No problem.  SharePoint acts as a fileserver for your organization. Through a web interface, users can easily upload and download documents of any type or size. All SharePoint sites are password protected. If security is an issue, we can protect your site with SSL, the same technology that is used for online banking and to secure credit card transactions.
Team or Project Website
Are you working on a project or managing a team? Are you having trouble keeping track of documents, schedules and tasks associated with your project or team?  SharePoint has the ability for you to keep track of schedules, documents and tasks associated with your team or project. You or your team can manage calendars, share documents and manage tasks. With the included email support, you have a complete solution for staying in touch with your team.
Enterprise SharePoint Infrastructure Services
Our service delivery model helps companies take advantage of Microsoft SharePoint in the Software as a Service (SaaS) model – cutting deployment time and costs by 60%.  We leverage our core SharePoint implementation expertise with our unique Microsoft-centric hosting experience to drive world class service.  This includes providing on-going technical support, .net development and solution lifecycle management along with our traditional Software Licensing & Compliance, Data Center Network/Security, Offsite Backup and DR services.
| | | | |
| --- | --- | --- | --- |
| | All licensing included | | SSAE16 Certified Data Centers |
| | No hardware to buy or maintain | | Offsite Backup & Disaster Recovery |
| | Predictable monthly cost | | Onsite deployments available |
Configuration Snapshot and Service Overview:  A commonly requested configuration consists of a two server SharePoint farm consisting of a Web Front End and a backend SQL server connected to a SAN.  To grow, a load balanced Web Front End and Index Server is added to the farm for scalability.
Hardware Environment & Licensed Microsoft Software:  Enterprise sized organizations typically choose a mix of managed dedicated equipment and shared resources such as backup.  Server virtualization technology and SANs are the key enabling technologies that allow customers to grow a solution on-demand.  Licensing costs are passed through directly from Microsoft on a monthly basis and are not marked up.
Security: Managed firewall and IDS service for IP address as customer requires– ports 443 open for customer's end user access. On request port 3389 open to a list of up to 5 trusted IP ranges, network sets or IPs allowing terminal services access to the environment.  Internal network segmentation into various zones (DMZ, internal customer, etc) as is customary.
Data Backup: Data backup will be configured to run nightly (content backup of your SharePoint site) with a weekly server snapshot copied to SAN storage. Offsite replication available between our two sites is available, as well as other additional options.
Connectivity:  You will be able to burst as high as 100MB/sec in both facilities – connectivity is typically provisioned on a customer by customer basis if the standard offering is not sufficient.
Customization: Access to deploy custom third party software, web parts and tools are available.
Support & SLA: 24/7/356 remote monitoring of application health with real time engineering response in the event of equipment failure.  99.95% Network SLA.